White Women Black Men Success Stories
Last update:
Ain't love grand? We love to celebrate the success of our members! Post your great date story, engagement announcement or anniversary on this page. We define "success" as anyone who benefits from our site regarding marriage, faith, friends, and romance.
She found me!!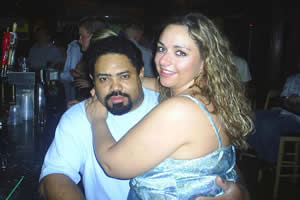 I almost didn't respond to her initial e-mail because she didn't include a picture! One day, at work, I was bored so I sent a reply. This time she sent a pic. I was impressed enough to have her fly in for a weekend. The moment I saw her in person, I was done! I had six girlfriends all over America and dismissed them all after the weekend was over!
I have truly met the woman of my dreams, and can't wait till she moves here in a few months!
Thank you WhiteWomen.org. You have changed my life!!... Read more >>
WhiteWomen.org matched me with my love :)
I got a message back from my now fiance' saying he loves redheads! lol. I am sure he had used that line before, but I liked his eyes so I fell for it ;). After almost 2 yrs of dating long-distance, he moved here to Oklahoma and has lived here for a few months and things are going so good that we are going to get married in March of 18. I never would have thought this would happen to me. He is a great guy and I look forward to our future together. Never give up, the person meant for you is there... Read more >>
Happily Ever After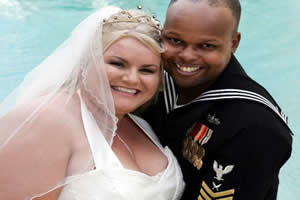 We would like to encourage people to keep looking for that special person in their life, and that the white women black men site does work, as it did for us. We have now been married for over a year and could not be happier. We would never have met if it weren't for the internet as we lived at opposite ends of the earth. Good luck to everyone who is looking for their soulmate, it's out there and keep the faith! I do believe good things come to those who wait. Be patient, don't give up and have faith!... Read more >>
Be honest in your intentions, don't ply games, be true, be open minded and open hearted.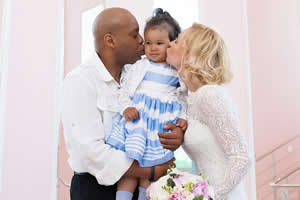 Those times I was a single mom of half African American daughter and we were living in Siberia (Russia). I met today's husband on your platform (he is from the U.S.) and I'm endlessly thankful for it! We started with emails throughout this site and got to know each other very good in the first place, which let our relationships to develop in the right way with no rush.
Approximately in a year of communicating through emails and video chats, he came to the Siberia to meet me, my daughter, my friends, and parents in person, then on his next arrival we got married.
I'm endlessly thankful for this platform for giving us a chance to find each other. Because living in different parts of the world we could have had even no chance to meet. Today we are one happy family... Read more >>
Take a risk ... just send a message to someone, u have nothing to lose ... but everything to gain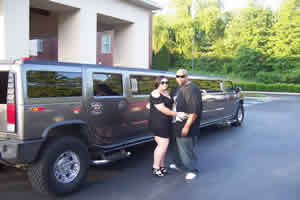 I had been on my own for most of the last 10years, and living in Australia thought it would be virtually impossible to find a perfect man.. thankfully he found me! Michael's membership was just about to expire and he saw my pic and thought he would send me a message even though I'm halfway around the world. I had only been registered for about 2 weeks, and I liked his profile and what he was about so I replied. We sent messages back and forth for a week, then started emailing each other. It was funny as one day he had asked me "do u have that accent?" so I replied, "give me your number and I will call u", and I did. We continued to talk on the phone just as friends. I had a vacation booked to the USA in October, but unfortunately was only going to LA and Vegas, and couldn't make it to Tenn where Michael lives. However when I was on my vacation a dear friend tragically passed away, and I was so upset and alone. Michael said "well u could always come to Tenn", and I thought u know what, I'm gonna do it! So I jumped on a plane to Nashville and instantly we clicked and had the most awesome weekend. When I got home, we spoke on the phone every single day since October, and we started planning for our next visit. I booked another vacation on May 15, to meet his family, daughter and spend quality time with him... Read more >>
Love at first sight!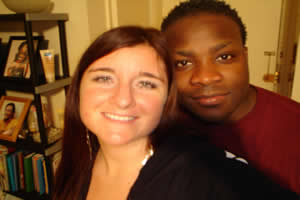 I and my future wife met on WhiteWomen and I would love to give praise to this site for helping me find the love of my life. It's just amazing how I made my account searched as she was the first profile that I saw. When I read her profile I thought she was just simply amazing and sent her a wink. She winked back a week later and said she would like to contact me but she wasn't a gold member as of yet. So I waited a couple of days and realized that I had to become a gold member so I took the risk paid the fee and it was history in the making from there on out. As of now, we're planning on getting married and starting a family very soon. So Mr.whitewomen your invited because if it wasn't for you I wouldn't have found the love of my life. So once again thank you and this is the best site in the WORLD!!!! I love you, Michelle Brown, you the best thing to happen to me since I was given existence in this world. Love you, babe... Read more >>
We hope that you too will be the next to add your story to our ever-growing collection.
If you met someone wonderful through here, we'd love to hear your news. Share us on Facebook